The best things to do in Westchester this fall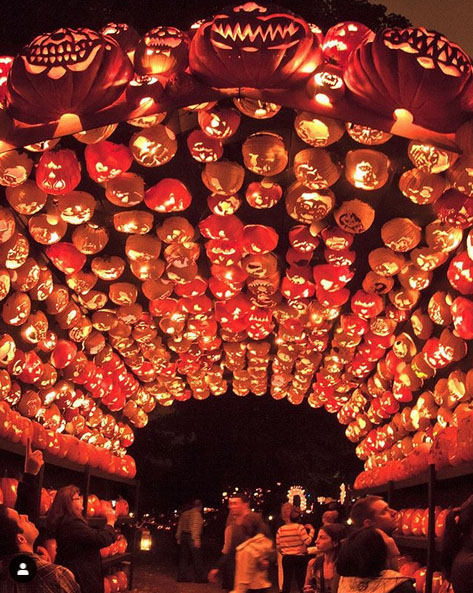 Fall is the best time of year to explore all that Westchester County has to offer! From Yonkers to Sleepy Hollow and all that's in between, there are many fall activities are to take advantage of this season.
If you haven't already, you should surely plan a visit to the Great Jack O'Lantern Blaze at Van Cortlandt Manor. You get to experience more than 7,000 hand-carved pumpkins made into fascinating sculptures, from over-sized spider webs to a 100-foot-long sea serpent. Originally a Halloween event, it has become a widely popular fall tradition that runs through most of November. The Blaze is run by Historic Hudson Valley, a nonprofit education organization dedicated to preserving and educating about local culture. If you are not local, its museums and events are one of the best ways to learn about the rich history of the surrounding area.
The cool weather that the autumn season offers is perfect for hiking. Westchester has plenty of beautiful nature preserves with trails that offer breathtaking scenic routes for a weekend away from campus. Cranberry Lake Preserve in White Plains has a wide variety of trails for beginners and for more experienced hikers. It has one trail that is a little difficult but well worth it, as it leads to an overlook of the quarry that provided the marble for the nearby Kensico Dam. Cranberry Lake also has another trail called the History Trail which leads you on a loop where you can see the remains of a nineteenth century farm house and an early twentieth century stone mining operation.
Another thing to look forward to as the season progresses is holiday festivities. Although you may not consider them fall events, holiday themed pastimes start as early as November. The writer of the famous "Frosty the Snowman" lived in Armonk, and the natives consider Armonk to be the town mentioned in the song–although White Plains will dispute this fact, and the rivalry still continues! On the Saturday after Thanksgiving, Armonk dedicates a day full of activities, ending with a parade and holiday light ceremony in the local park. It is good, kitschy fun and something unique to Westchester, as well as another way to learn about local history.
There is a lot to do in Westchester during the fall, so take advantage of the beautiful weather while we still have it!