How to keep your hair healthy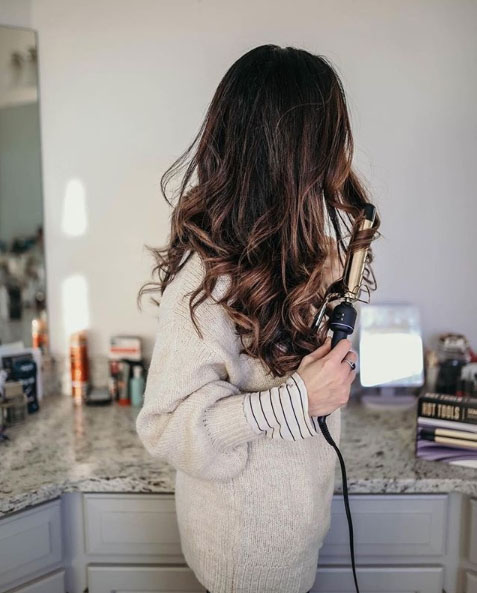 In the wintertime, you may have noticed that your hair is dry and dull, lacking the luster and shine that you had in the summer. If you are stuck in this predicament and have no idea what to do, here are some tips for you.
Who is your hair?
Similar to how you receive a physical, your hair needs checkups to allow you to see what your hair needs. All hair types require regular checkups for density, curl type and porosity, which is how much moisture your hair can take and how long it will last.You can test these methods out by using hair quizzes on websites. The site Naturally Curly offers a full analysis of your hair report and ways to take care of it while tackling your everyday life.
Find the right products.
After you've identified what your hair wants, it's time to go buy the products for your hair wash days. When finding what your hair needs, it's important to read the labels on the products for their ingredients so you can understand what you are putting into your hair. Labels that have vitamins like biotin will help with length retention, while labels with moisturizing agents like glycerin will allow your hair to receive the most hydration possible. You should also learn your hair protein to moisture ratio. This balance allows your hair to maintain a proper level of health.
Control the heat.
If you're a curly haired person, you might have the urge to blow dry your hairto make styling easier. Understand that hair care prep is important before you plug in that blow dryer, straightener or curler. Practices, like hot oil treatments, are essential in making sure that your hair is at its maximum strength and protection. You can also use all-natural ingredients, like avocado or honey, to make masks that are rich in proteins and strengthen your hair. After implementing your new hair care regimen, you should see more cooperation from your hair without needing extra tools.
Beware the outdoors.
The winter tends to bring harsh weather like snow, hail and freezing rain. Those conditions can damage your hair if you don't properly wrap or protect it. If you have tightly coiled hair, for example, investing in a satin lined hood can protect your ends from being brushed up against abrasive cotton material that absorb moisture. You can never go wrong with keeping your hair protected in harsh weather!
You may think that these steps would be too much for someone that does not do more than the bare minimum, but by adding these additional steps you could prevent future hair issues, such as breakage or heat damage, that will delay your overall goal of healthy hair.