How to spend Valentine's Day when you're single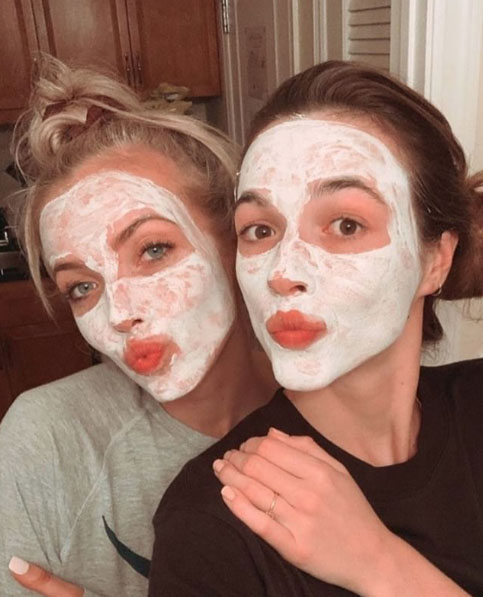 Valentine's Day can be hardfor those who are spending it alone. Whether you are unhappily or happily single, or simply cannot be with your significant other, it can be difficult to see happy couples together celebrating love. It doesn't have to be, though – there is plenty to do to celebrate, or distract yourself, if you are spending the holiday on your own.
Valentine's Day could serve as a day of self-love. Treat yourself and do something you want to do. This could be the perfect opportunity to stay in and binge your favorite TV show, try a new face mask or bake that dessert you've always wanted to try. You can also treat yourself after the holiday is over by taking advantage of the post-Valentine's Day sales on candy.
"Why buy chocolate for someone else when you can buy it for yourself?" freshman Trent Crespo said.
Valentine's Day could also be a day spent with the people you love the most: your family. Whether you live on campus or commute, you can easily connect with your family. Commuter students can spend Valentine's Day at home and have a special dinner or a conversation with a family member that they have not talked with recently. Residential students who may not be able to travel home can still spend their time calling or video chatting with someone special, like an elderly relative or an old friend they have been meaning to call.
Valentine's Day is a day for love, so why not share the love and volunteer? You can participate in one of the service projects offered by the Office of Mission and Ministry. Even if you do not have the time to volunteer, spend your day making others happy. Give a smile to someone who needs it, exchange valentines with your roommates or friends or help someone who is struggling with homework or anxiety. You'll feel great to spread the love the holiday is famous for.
Just because you may not be in a relationship doesn't mean you can't have a fun date night. Celebrate Galentine's or have a guy's night out and focus on the friendships that make your life exciting. You can even go out alone! Maybe spend some time soaking in natural beauty at the New York Botanical Garden, whose annual Orchid Show opens on Feb. 15. If plants aren't your thing, try the waterfront. Yonkers has great views of the Hudson River and interesting museums. Right down the street, New Roc City has a movie theater, bowling alley, arcade and many restaurants. There are plenty of places to go, not to mention, movies to see.
"Sonic the Hedgehog!" freshman Sarah Mendez excitedly suggests. "Why just have yourself when you could also have Sonic."
Valentine's Day can be a fulfilling day for anyone, including those without a partner. It is what you make it.