'1917' brings history to life with visuals, emotional story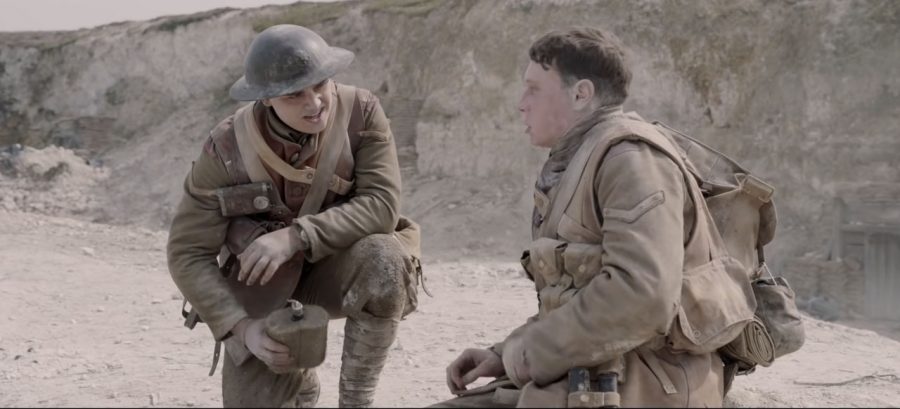 "1917" is a beautiful film with something in store for everyone. The Oscar-nominated film explores a dangerous story that encapsulates the madness, futility and hopelessness of World War I. It paints a vibrant picture with an assured touch of warmth and an unrivaled intensity.
"1917" is a straightforward adventure following two young soldiers: Schofield, played by George MacKay, and Blake, played by Dean-Charles Chapman. The boys are given simple orders to cross enemy lines to hand-deliver a message calling off an attack scheduled for the next morning.
The film is a slow burn and can feel a bit subdued at times. However, that small detail never truly distracts you. Writers Krysty Wilson-Cairns and Sam Mendes pull you right back in with intense action scenes that leave you breathless. The incredible cinematography transports you back in time to the front lines of World War I.
The story is quite linear and moves through a huge variety of different locations including the trenches, the woods, No Man's Land, farmlands and bombed-out towns. "1917" provides a very simple story that has your undivided attention for about two hours.
The hype surrounding this film was immense. Director Sam Mendes designed "1917" to look like it was shot all in one take, giving the audience the illusion of being right in the middle of the journey.
While this idea makes this film unique, it unfortunately led to issues with character development. They were so focused on one aspect of the film that they completely forgot about another. It created a stiff atmosphere where most of the actors felt robotic and emotionless. As a result, the audience never gets the chance to find deep emotional connections with anyone.
In the end, "1917" is well worth watching, especially on the big screen. The movie theatre is where the amazing, eye-popping visuals come to life in order to tell an amazing story from history.