The hottest makeup trends to rock this holiday season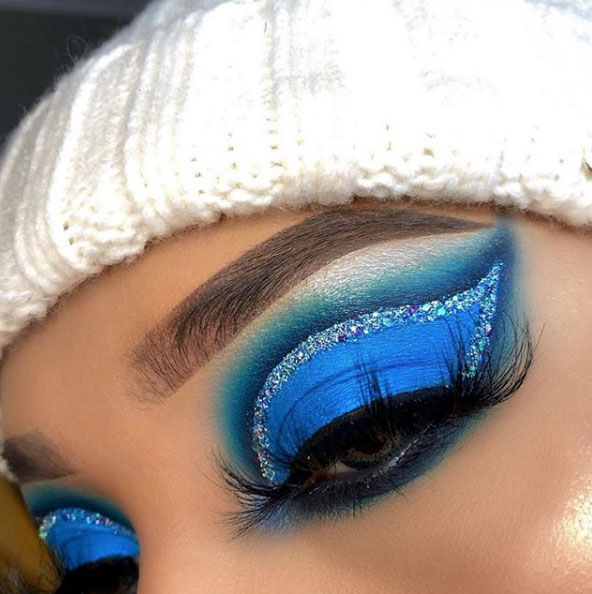 With the holidays fast approaching, we are seeing many new makeup and beauty collections emerge alongside new trends. From the hottest makeup gifts to the best looks you'll see this season, here's everything you need to know.
Many brands are coming to you with a myriad of holiday collections to help you enhance your looks this season. Since they are such great gift ideas, these new collections are getting makeup consumers very excited.
Many influencers are releasing their new palettes in unconventional ways. Shane Dawson x Jeffree Star, a popular collaboration this year, is sure to be a sought-after item on Christmas morning. The two used their YouTube platforms to release a series showing a behind the scenes look at the making of their palette that was teased for about a year. On the day of its release, the Conspiracy Palette had sold one million units within the first 30 minutes.
Another popular brand is Kylie Jenner's Kylie Cosmetics. Jenner is also releasing an exclusive holiday collection which offers thirteen items such as a pressed palette, two matte lipsticks and a brush set. The collection retails for about $320 on the Kylie Cosmetics website.
Many black-owned companies are gaining the general public's attention as well this holiday season.
"For Christmas, I'd love some Crayon Case and Juvia's Place, because they're both black-owned brands that are high in quality and inexpensive," junior Dominique Lopez said.
With the upcoming Christmas season, we see the emergence of new and classic trends. This season, red lipstick is always in for a holiday party. A popular look that gets a lot of love around the holidays is the gold smokey eye with matte skin and a classic red lip. If you are looking for a different and trendy look, many are experimenting with glitters and bright colors as a way of remixing the smokey eye.
"A white cat eye is simple but fun for the holidays." senior Atira Barber-Ellis said.
Lopez is using the holiday season to experiment with some new looks.
"I'm hopping on the flawless trend with a bold lip," Lopez said. "I've recently been learning more techniques to help get that natural face with the highlight you can see from a mile away."
With all the new collections and trends we're seeing, this holiday is sure to be a fun one in the beauty scene.