The best Christmas gift ideas that won't break the bank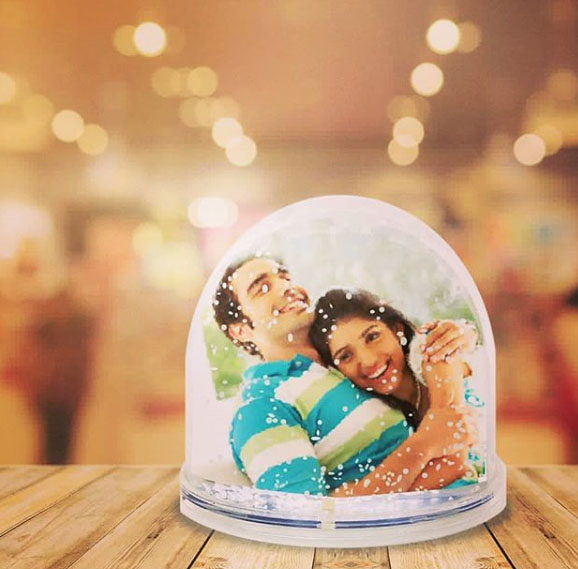 The holidays are creeping up on us, folks. Not to mention, many of us have a long list of people to shop for! With all the gifting you are soon going to be doing, you're probably trying to figure out some ways to avoid breaking the bank. After all, it is the thought that counts, so this year let us embark into the land of gift giving on a budget!
If you have a friend that's into arts and crafts, but you can't think of anything to make, don't worry. There are plenty of options like scrapbooking, which can be a very personalized and artsy gift. The great thing about this is that you don't have to fill the book up. Maybe make a few pages and add them into the beginning of the scrapbook. The best part is that there is no wrong way to scrapbook! Go to any craft store, grab some nice paper and stickers and do whatever comes to mind. It's that simple.
There are so many do it yourself gift ideas to choose from. The best gift sophomore Chyanne Blakey ever received was really simple, but incredibly heartfelt.
"One time I got a jewelry box from my best friend that she'd decorated, and she gave it to me with a handwritten letter about our friendship. It was one of the sweetest gifts I've received!" Blakey said.
A plain jewelry box can be bought at Michaels for as little as $5, and some paint and decorations could be about $10. Add some time to design the box, and voila! You can give a friend a gift that'll stick with them forever.
A less hands-on approach to passionate gift giving is online shopping. For only $15 on Amazon, you can purchase a snow globe that you can put your own photo into. It's super cheap and still personalized without having to DIY.
Senior Katherine Conner created a personalized gift for a good friend using an online customization service.
"I don't know if I'd call it creative, but I did give my friend a mug that I had made for her," Conner said. "She really likes Matthew Grey Gubler, so I got a funny portrait of his tiled around the cup and she loved it."
Personalized gifts are always a good—and sincere—gift idea. Whether it be a mug, blanket, shirt or phone case, the personalization will make it extra special! Not to mention, it's another great solution for someone who isn't trying to get their hands too dirty.
So get creative this Christmas! You don't have to bend over backwards to get your friends and family a great gift they can cherish forever.As the French tragedian Pierre Corneille said, "The manner of giving is worth more than the gift." Have fun crafting and shopping this holiday season.