'Charlie's Angels' soundtrack is instantly forgettable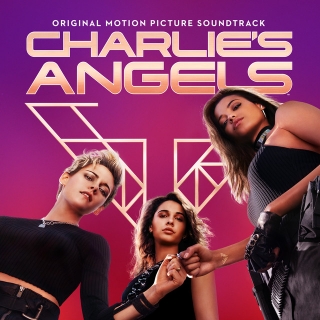 The "Charlie's Angels" remake hits theaters this week, but fans can listen to its Ariana Grande produced soundtrack now.
The 11 track album features original songs from Ariana Grande, Chaka Khan, Miley Cyrus, Lana Del Rey and a variety of other artists.
The opening track, "How It's Done," is a surefire way to disappoint fans. It will absolutely be forgotten within minutes of listening to it. For many artists having had a hand in this, it is so pathetic.
Ariana Grande and the other featured artists were such a natural fit for creating the music for the revamped angels, yet there is no passion or charm to be found on this album.
The track "Don't Call Me Angel" falls by the wayside and for good reason. The song tries to draw on female empowerment by speaking directly to a generation, as Grande's song just slings demands at men and throws in frustrated statements about being controlled. It is only empowering at the most remedial level. It should be encouraging them to command authority.
Pop music can usually get your blood pumping. At any particular point in time, it can be easy to identify pop music because it sends certain messages to your brain. The music relays a rhythmic beat to the nervous system and makes people want to dance and sing. This album, however, has none of that. It is dull and boring. These women trying to perform are not putting any effort into it. It just sinks to the bottom of corporate money as it is obviously intended to be.
It seems bewildering that we could have ever been so silly to have liked songs that are so devoid of musical talent and artistic integrity. "Charlie's Angels" hits theatres Nov. 15 and the soundtrack is available now for streaming on all platforms.