Reviewing recent additions to network comedy lineup
The fall television season is in full swing. As we enter mid-October, each of the network's rookie programs have been able to show off two to three episodes and give audiences a good taste of what they have to offer.
"Bless the Harts" (FOX)
The newest sitcom to join FOX's Animation Domination lineup is a heartwarming comedy focusing on a family in North Carolina. The show stars Kristin Wiig, Maya Rudolph, Jillian Bell, Ike Barinholtz and Kumail Nanjiani. While the cast is killer, the show itself is a bit underwhelming. It's a little too wholesome for my taste as I like my animated sitcoms to be a little raunchy. The characters are not really that memorable either. A highlight is Namjiani's Jesus – who acts as Jenny's conscience. "Bless the Harts" airs Sundays at 8:30 p.m.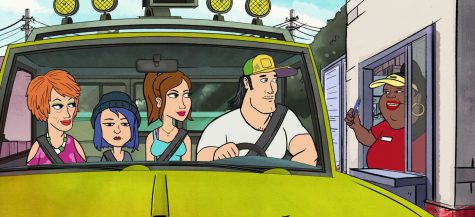 "Mixed-ish" (ABC)
The new show joining "Black-ish" and "Grown-ish" in the Johnson family universe depicts Rainbow Johnson's childhood and growing up biracial. Tracee Ellis Ross narrates the prequel and shows the struggles Bow dealt with assimilating to the real world when the commune she was raised in gets busted. The show is alright; It is funny and topical but I prefer its predecessor "Black-ish" just a little more. "Mixed-ish" airs Tuesday's at 9 p.m.
"Sunnyside" (NBC)
A failed, disgraced politician played by Kal Penn finds himself helping a group of immigrants get their United States citizenship in this hilarious comedy. The show is filled with jokes, heartwarming moments and memorable characters. The cast has amazing chemistry as well. A favorite recurring joke of mine is the character of Griselda seemingly has a million different jobs – it is pretty funny. "Sunnyside" airs Thursdays at 9:30 p.m.