The rise of Esports and its own controversies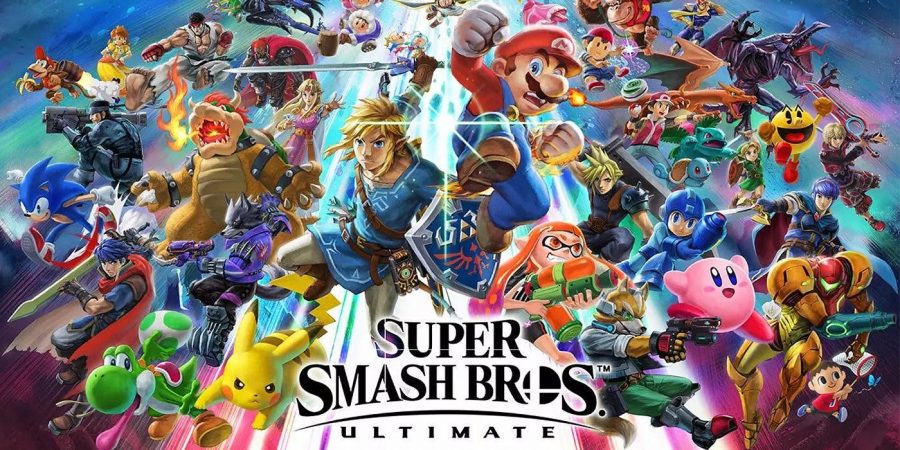 Esports: regular sports' less popular cousin. Or is it? In recent years, esports have seen a surge in popularity, becoming notable enough to be put on cable television with major sports broadcasting companies like ESPN behind it.
At the forefront of this new branch of sports entertainment are extremely popular games like "Counter Strike: Global Offensive," "Fortnite," "League of Legends" and a myriad of other team-based games. However, there remains a whole other subsection to the esports arena that, while still relatively small in comparison, has grown massively in the past couple of years: the fighting game community.
The community itself has many subsections to it based on the different games played by its members. "Super Smash Bros. Ultimate" is one of those subsections, and just like normal sports it has its fair share of notable events.  As Nintendo's magnum opus, Smash Bros. is a platform-based fighting game including some of Nintendo's characters from its most popular franchises, and over the years it has grown to include some of gaming's most iconic characters from across the spectrum. To see Mario punch Cloud from Final Fantasy right in the jaw is quite a sight to behold on sports television.
Unlike normal sports, the way the seasons of competition are structured is quite different. There are local events which you may be able to find in your own town or nearby it. These are generally for those who want to get into the entry level of what competitive Smash Bros. is really all about. The next up from that are majors.
These are the more notable events where you'll see a lot of players from all over the country come to compete. Considering the massive number of players who play the game competitively, each season of competition is sectioned into events that are ranked in a tier system based on some basic qualifications.
Notable players, number of entrants and prestige of the event can all factor into where an event is ranked on a seasonal list. C tier suggests that the number of entrants is low and there aren't very many notable players. B Tier is a bit higher in attendance numbers and there could be some notable players from the region as well as a potential top player who lives in the region in attendance. A tier is the top echelon of players where the best of the best tend to compete and there is a good amount of notable top players in attendance. S tier is very similar to A tier except you're more likely to see international players there from Europe and Japan who will compete for title of best in the world.
On Sept. 14, Glitch 7 was held in Laurel, Maryland. Like the six proceeding it, this event had some of the best players in the game in attendance including Gavin "Tweek" Dempsey. Tweek is widely considered the best, if not second best, player in the game. Other notable players included Nairoby "Nairo" Quezada, James "Void" Makekau-Tyson, Paris "Light" Ramirez and Ezra "Samsora" Morris. These players are all widely considered among the top 10 best players on the planet. However, the story here is the victory of Eric "ESAM" Lew over all these top contenders.
ESAM won Glitch 7, which was initially considered an S tier event when it began as the massive number to top players in attendance made the brackets stacked in anyone's odds. However, the event was downgraded to an A tier after its conclusion due to the sudden voluntary disqualification of two other top players. This led to some discontent among fans and some players, who think it backhanded ESAM; while winning an A tier is impressive, obviously saying you won an S tier event has a bit more gusto behind it.
Whether or not this kind of practice will continue into the future will likely make or break budding players' ability to want to continue to compete. Only time will tell.