Students raise awareness for suicide prevention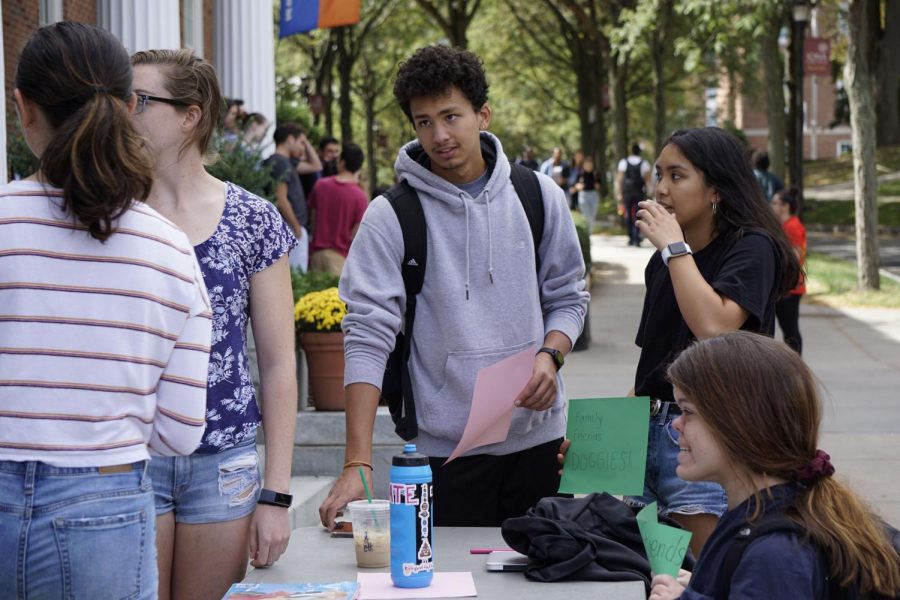 Maureen DeGregorio and Krystal Ortiz, Social Media Manager and News Editor
October 4, 2019
The Psychology Club and Psi Chi, the honors program for psychology students, hosted "100 Reasons to Stay," in accordance to suicide awareness month, in front of Spellman Hall on Sept. 24 and Sept. 26.
The event raised suicide awareness by prompting students to think about what makes them happy to be alive the most. The students then wrote the reason on a piece of construction paper.
Many students appreciated the opportunity to reflect on why they are happy to be alive.
"I like this event because it helped me reflect on more than one reason why I'm appreciative about life," said senior Jessica Schaub.
The Psychology Club and Psi Chi created a montage video of the students holding up their signs and posted the video on both organizations' Instagram accounts.
Amanda Bartley, Psychology Club's co-president, spoke about how events like "100 Reasons to Stay" coincide with the mission of the organization.
"Psych Club aims to make information about mental health, and topics relating to it, more readily available to Iona students," Bartley said. "We want to educate ourselves, our members and our student body about the importance of taking care of their own mental health, showing compassion and understanding to those who deal with mental illness, and make people more comfortable talking about these important issues. '100 Reasons' lets us reach out to Iona students to share their reasons to keep living and gives us the opportunity to share about campus mental health resources like the Counseling Center."
The organizations' main audience is their club members, but they are interested in finding a way to give all students an opportunity to participate in their events.
"We teamed up with Psi Chi for this event because we share a common interest in advocacy for mental health, and collaborating would let our event reach more people," Bartley explains.
Many of the Psychology Club members were excited to continue the annual event.
"We are so excited to do this event and make this video again," said junior Kate Flynn. "September is suicide awareness month, so it's such a wonderful opportunity to remind people why life is worth living."
Many students at Iona see great important in events such as "100 Reasons to Stay" because of the number of college students experiencing suicidal thoughts.
"Over half of college students have had suicidal thoughts, so this is something that is incredibly relevant to our demographic," Barley said. "I hope that this event helps us to de-stigmatize talking about mental health and seeking treatment because life is worth living. Sometimes we just need a little help to see that."