ColourPop creates unique, affordable makeup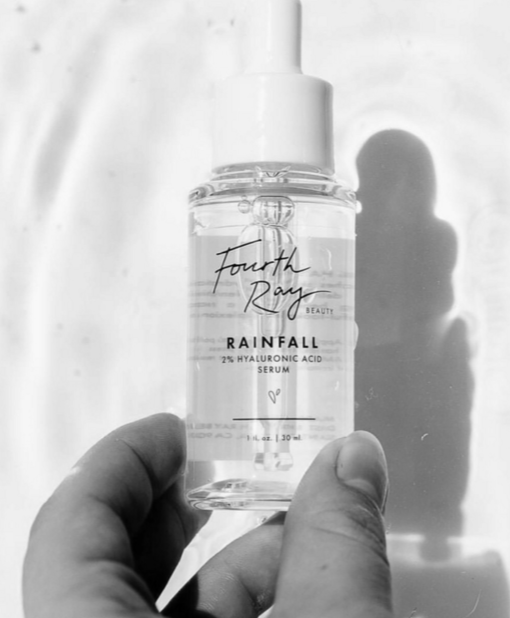 Julia O'Regan, Features Editor
April 19, 2019
ColourPop has become a household beauty name over the past few years. Though the company has mixed reviews – customers seem to either love or hate the products – it has managed to brand itself as a cost-effective, colorful makeup brand.
After coming into popularity with its $5 Super Shock Shadows and a wide range of $5 liquid lipsticks, ColourPop began to expand its beauty empire. Loyal customers have watched as the company has developed eyebrow gel, eyeliner, foundation, nail polish and much more. However, it doesn't stop there. Much of ColourPop's brand has been built upon its collaborations with other makeup artists, such as Kathleen Lights, Karrueche Tran and Becky G. Most recently, ColourPop partnered with Disney to create a set of brightly colored lipsticks, lip stains and eye shadow palettes.
The newest additions to the ColourPop website are a little different than what the company has done before. ColourPop's "Rainfall" ($15) is a serum made up of 2 percent hyaluronic acid, intended to keep the moisture in your skin when your makeup is trying to dry it out. According to the ColourPop website, just two or three drops of the serum should do the trick! This product could be the perfect solution to heal your dried-out winter skin and get it ready for spring!
Speaking of spring, ColourPop's other new additions are all about the new season! The ColourPopCult palette ($48) and the Mimera929 palette ($70) both include a wide range of bright, pressed powder eye shadow. Though the colors may seem almost too bright for daily use, it is worth a shot. The ColourPop pressed powders are notable for their blending ability, so a bright color shouldn't scare you away! The outcome may surprise you if you mix some neon shades with a neutral tone.
Finally, the product that has been the talk of the beauty industry over the last few months is the ColourPop Loose Pigments. These little jars contain the same formula as the pressed powders, but they're just not compressed. The loose powder allows for the product to remain more pigmented and decreases the risk of makeup transfer from your skin to other surfaces. Additionally, the powders come in sets or they can be purchased individually. Another bonus: The powder is lightweight so it doesn't dry out your skin as much as a cream eyeshadow or a pressed powder might. Each individual powder sells for $6, while the set goes for $70.
Check out the products listed above and much more at www.ColourPop.com.