Scholars Day spotlights student research
The 10th annual Iona Scholars Day took place on April 9.
The event is meant to celebrate the scholarship and creativity of the students as well as showcase the work that they have done, according to Coordinator of Scholars Day and Board of Trustees Endowed Professor Dr. Sunghee Lee.
"I wanted to create a friendly environment on campus for all Iona students in which to share their scholarly and creative activities with their friends and family," Lee said.
The students displayed their work through a series of panels and poster presentations for faculty members and other students to see. The event is also intended to give the students credit for work that may have gone unnoticed.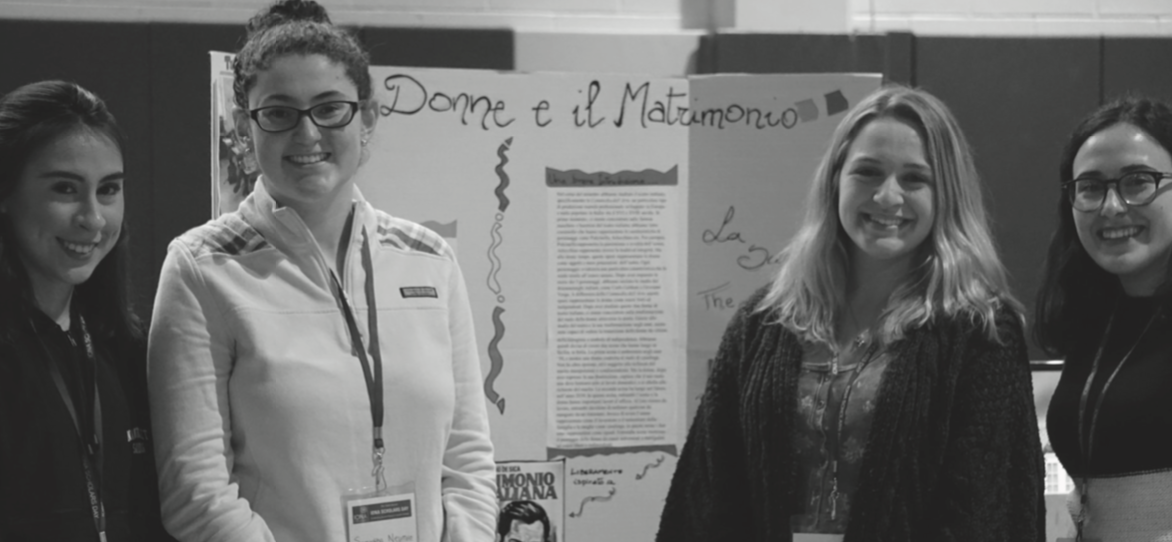 "Many students are already involved in engaged scholarship of various types, and often present their new-found knowledge and learning at external professional conferences," Lee said. "However, ironically, such achievements had typically gone unnoticed among the Iona community, since there was no forum to share such activities. I thought it would be most beneficial to not only spread their knowledge, but also provide an opportunity to inspire others."
The panels and poster presentations displayed research from all subjects. The presenters also found the same importance in the event as Lee.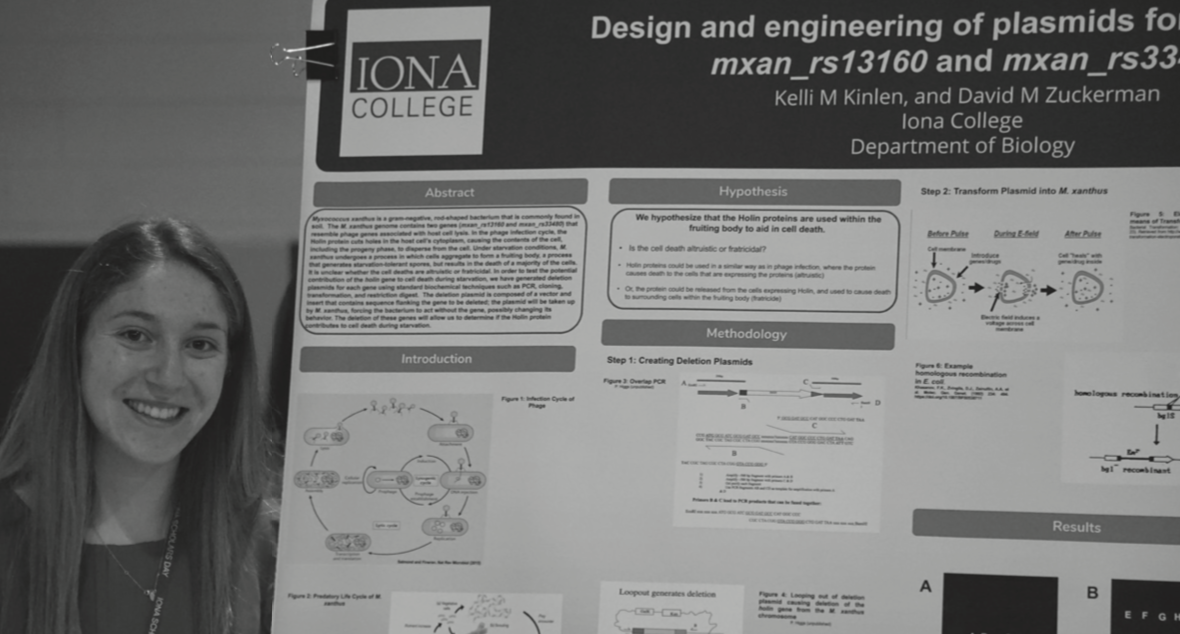 "There's a lot of knowledge here," senior Matthew DiJoseph
said. "Everybody here has worked and has great knowledge of what they have researched, so this is a great way everyone can come and learn something from everyone."
Sophomore Alexis Ayrey said that everyone should present their research.
"In the future, this would be something most majors have to do," Ayrey said. "This is a good opportunity to test the waters to see if this is what you want to do."
"Knowledge is power," junior Gerald Hilaire added. "The more you know, the better well- rounded you will be as an individual. Everybody grows together. I learn from somebody else, and I learn from you."
Many of the presenters showcased their research to bring awareness to a range of issues, such as senior Alexander Guerra, who won several finalist awards at Scholars Day for his study, "Examining Bilingualism and Handedness Effects on Cognitive Processing Using the Stroop Task." The study was conducted to better understand handedness and multilingualism.
"I think it [the study] can contribute to studying and memorizing information," Guerra said. "I think that trying to engage the type of information that you are more used to seeing is something that you can use to help verbal memory and to help visual memory. I feel like it would be good for tasks that involve thinking and reading."
Another group of students presented research on a societal issue.
Seniors Giselle Godoy, transfer students Paola Labastida and Cristina Nosonowitz and junior Clarissa Rosano presented with Samantha Neuman, a senior at New Rochelle High School. Their presentation was titled, "Dome e il Matrimonio" and displayed the presence of misogamy and sexism in the world through the lens of Italian culture.
"We all know that the woman is reduced to a mere object and even though we have had revolutions in the past such as woman's suffrage etc., we are still viewed as objects [or] housewives," Rosano said. "It's important to show that this [issue] is still pretty current. Views like this are still ongoing."
Lee believes that Scholars Day provides students with the exposure they need to develop the skills needed for their future careers.
"The best learning takes place by experience, in addition to classroom learning," Lee said. "Whether their engaged learning activities take place in the sciences, arts, social science or humanities, students who are involved in hand- on scholarly endeavors, and who present and share their findings with others, learn the valuable lessons needed for their yet to be discovered future careers."
Lee stressed the importance of needing to adapt and acquire skills need to succeed in a constantly expanding work environment.
"It has been said that 65 [percent] of today's students will move into careers that haven't been created yet," Lee said. "This means that our students need to be equipped with skills appropriate for the unknown future, and with an ability to adapt to stay competitive."