The Ionian calls Mary Ann Gallucci to the witness stand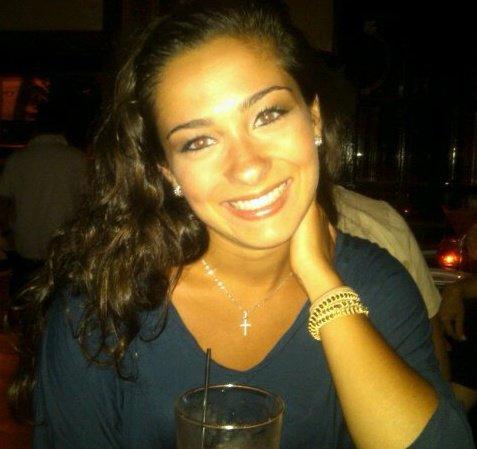 Sophomore Mary Ann Gallucci certainly does not shy away from challenges. Instead, the aspiring attorney with a shining personality and heart of gold, faces them head on and always looks for the opportunity in every difficulty. Whether she is competing for both Iona's academic competition teams, Fed Challenge and Mock Trial, attending club meetings, writing weekly papers for her Honors humanities class, or taking on a foreign language such as Chinese, Mary Ann is always willing to push herself to get the most out of her college experience, to be the best she can be, and to live her life to the fullest extent. 
Dressed in her maroon tour guide shirt, with a coffee in one hand, Mary Ann explained to the Ionian that while she strives to challenge herself, displaying compassion is equally as important to her. When she's not consumed with school work or extracurricular activities, Mary Ann takes the time to give back to friends, family, as well as the Iona College community. This combination of determination and compassion is what makes Mary Ann a stand-out on Iona College's campus and just the right fit for this week's Student Spotlight.
What three words best describe you?
Compassionate, conscientious and determined. 
What's the #1 most played song on your iPod?
"Drops of Jupiter" by Train. 
What was the last movie, TV show or book that made you cry or tear up?
The Notebook…I'm a girl, sorry about it. 
What is your all-time favorite comedy movie?
Wedding Crashers.
What favorite food puts you in a great mood?
My mommy's lasagna. 
If you could travel anywhere in the world, where would it be?
Morocco. 
What is one of your favorite quotes?
"Never, never, never, give up" – Winston Churchill 
What's your favorite aspect of life at Iona?
Definitely the community aspect. 
What organizations are you a part of on campus?
Mock Trial, Edmund Rice Society, Economics Club (Secretary), Fed Challenge, Liturgical Ministry and Admissions Tour Guide.
Why did you join Mock Trial?
Mock Trial is a very competitive activity and I love competition. It's a great way to surprise people since coming from a small school like Iona a lot of larger "name plate" schools don't expect much from you. It's the best feeling to prove them wrong. It's always great to see the look on Yale's face or Harvard when they lose to "Iona who?" I get to travel to other schools and be a part of a very close team. Some of my closest friends from college have come from Mock Trial. 
Would you say that Mock Trial is for everybody?
Definitely not. It's a very time consuming activity. We get the case in August and every day we're bombarded with emails. It's kind of like taking another class but worse because the work doesn't stop when the class is over. Mock Trial has made all of us accustomed to long nights, early morning practices and tournaments but it's definitely an experience like no other.
What is your role on the Mock Trial team?
Right now I'm the opening attorney for the defense side of the case. I also direct (interview my own witness) and cross witnesses (interview the other team's witness). 
How does it make you feel to know that the Iona College Mock Trial team was the only mid-sized college to compete in the regional qualifying tournament held at Yale University this past year?
It's always nice to know that we get recognition. We have a name for ourselves. We hold our own and do well against these top tier schools. We did really well at regionals and qualified to the Opening Round of National Championship which we hosted locally at Pace University Law School. 
How do you feel going up against teams from 15 Ivy League schools and large institutions?
I'm not going to lie, at first it was really scary, but I quickly learned that a school is just a name, nothing more, nothing less. It's not about Harvard or UPenn or Yale, but about the individual competitors. At the end of the day, everyone makes mistakes and everyone has their strengths and weaknesses. Once you get past the name it's just the regular nerves.
How do you feel Mock Trial has made you grown academically, professionally and personally?
Mock Trial has made me a more confident person. It's taught me how to speak in front of people I've never met before and think quickly and analytically. It's taught me how to deliver speeches persuasively and handle myself in a professional setting. 
Why did you decide to major in Economics?
It's a very versatile major and would also prepare me for the LSAT. It's really practical and helps me to understand why people act the way they do in the economy and in life. 
What have your experiences as a member of the Economics Club been like?
Economics Club is a brand new club! It's been a great experience to plan events for the club. We're very excited about programs the club is sponsoring in the spring. My favorite part is getting to hear guest speakers, usually alums, give their opinion about the major and their careers in fields with an economics background. 
You were recently a member of the Fed Challenge Team that competes each year at the New York Federal Reserve. Can you please describe what this "Challenge" is all about?
Pretty much what Fed Challenge does is analyze the current state of the economy in various sectors and then present monetary policy suggestions. 
Which faculty and/or staff members have made an impact on you while here at Iona?
Dr. Greatrex, my Economics professor, has made Economics not only accessible but also interesting. She is such an engaging and interesting teacher. 
Are there any other organizations you would like to get involved with here on campus?
I'm going to see if I can get involved with Residential Life by applying to be an RA and I'm also interested in the Tara Knights Society (TKS). 
What are you hoping to accomplish while here at Iona?
I want to leave the school in a better place than when I first arrived as a freshman. I believe that our job as students is to do well in our classes but to give back to the school and make sure that we've left our mark in our own clubs and organizations. A specific goal I would like to achieve is for the Mock Trial team to make it to the next round in national competition. 
What are you hoping to accomplish upon graduation?
I want the Mock Trial team to be ranked even higher than it is. I want to win the Fed Challenge. I want to go to law school and get my JD/MBA.
Where do you see yourself in ten years?
I see myself as being a practicing attorney, hopefully married and just enjoying everything that my hard work has gotten me, with all my friends and family!