Iona students foster local business growth with virtual reality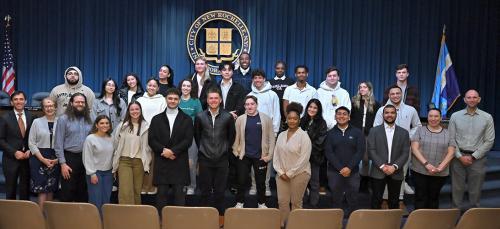 The Westchester Innovation Network's (WIN) city labs have started a new project in New Rochelle, which is exploring how virtual reality can boost business growth in the city, according to Iona.edu.  
Students in the Introduction to Ideation and Design Thinking course will spend time with New Rochelle stakeholders and business owners to devise possible uses for NRVR, which is a virtual reality tool created by New Rochelle. NRVR helps residents experience new public spaces in the city using 3D goggles. Cty officials are using NRVR to design a linear park along Memorial Highway that links downtown with Lincoln Avenue.  
WIN matched the Iona students with New Rochelle as part of the Business Council of Westchester's focus on making Westchester County more attractive to startups and new technology. Students in the design thinking class study are learning how to problem solve by prioritizing consumers' and public needs, which is an essential skill that relies on observing people's interaction with environments.