Pitino rethinks recruiting strategy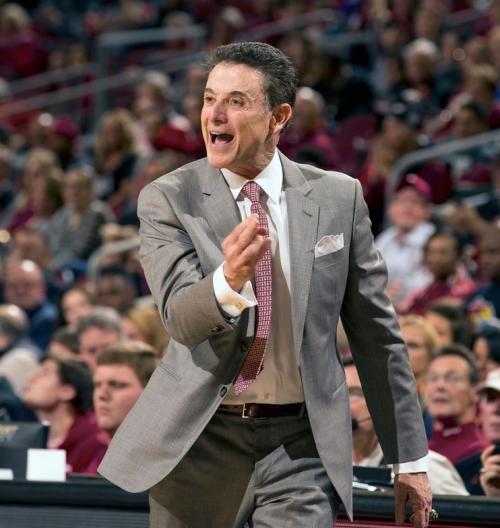 Iona men's basketball head coach Rick Pitino said that he "made a mistake," by bringing in five freshmen in the off season, in a postgame interview for ICGAELS.  
Pitino's side has struggled with consistency so far this season, dropping three games in the MAAC to date and blowing big leads several times this season.
 
The Gaels lost to Rider University after being up 18 points in the second half, never led the away contest against Quinnipiac University and ended up losing by 23 points, allowed Siena College to go on a 17-0 run against them, went down 17-2 early at home to Quinnipiac University before coming back to win and Manhattan College took the Gaels to overtime after Iona led by 14.
 
"We're really, really injured, really short-handed, and really banged up," Pitino said in an interview for ICGAELS. "I told my staff this. I made a mistake, because as I watched Siena with like 10 upperclassmen, I have five freshmen, one became ineligible and that was a mistake. I was building for the future. You can't build for the future anymore."
 
The hall of fame coach went on to say that you need juniors and seniors to compete now in the NCAA and that he will now only bring in a couple of freshmen per year.
 
Last season the Gaels started 6-0 and did not lose in the Metro Atlantic Athletic Conference (MAAC) until Feb. 4 on the double-game away trip to upstate New York, as they went 25-8 and 17-3 in conference.
 
In contrast, Iona has already lost the same number pf games (3) in-conference this season as they did in the whole of last season, having played 14 out of 20 MAAC games this season.  
However, this is a team that has high expectations placed on them as they won five consecutive MAAC titles between 2016 and 2021. Although they have not been as dominant as last season yet, they are still second in the MAAC standings and hold a winning record of 16-7 and 9-3 in conference play, after being projected first place in the preseason coaches' poll. 
Pitino may also have a point with the lack of experience as Iona graduated four fifth year players in Colton Cashaw, Elijah Joiner, Dylan van Eyck and Tyson Jolly from last year's roster, the latter three of whom were regular starters and key contributors.
 
Iona may also be concerned that they have lost to all three of the other top four teams in the MAAC, while they have not beaten Rider University or Siena College yet, but they do play both teams again.
 
Another contributing factor to the Gaels' struggles has been their number of injuries.
 
Quinn Slazinski, who was the Gaels' top scorer through the first few games of the season is out for the season after having surgery, while guard Michael Jefferson is out with a bone bruise.
 
Regular starters, Berrick JeanLouis and Walter Clayton Jr. have also spent time on the side-lines, while freshmen Sadiku Ibine Ayo also missed early season games after rehabbing from surgery. Keither Florence and Anton Brookshire have also recently missed games due to being diagnosed with COVID-19.
 
Things are beginning to look better for the Gaels though as they swept their MAAC weekend games this past weekend for the first time since Jan. 6 and are on a three-game winning run, their longest since that Jan. 6 win against Marist College.
 
There are still plenty of games for the team and although they may not have as good of a record as last season, that team was knocked out in the quarterfinals of the tournament. 
The Gaels' success during the season will be determined by how they do in the MAAC tournament and if they can qualify for the NCAA tournament, not their regular season.