An introduction to Iona esports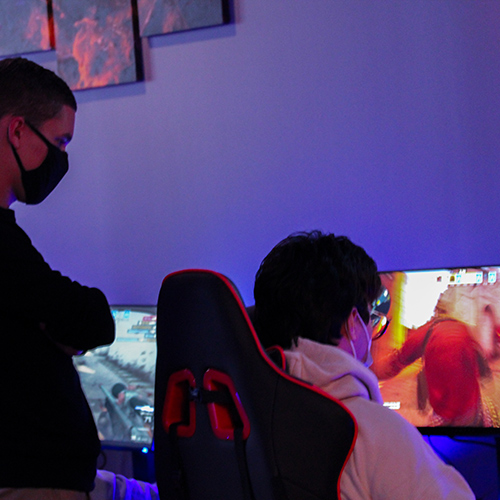 In the world of sports, a new scene has emerged and it has bred countless careers and legacies. In the late-2010s, esports took off and gained global recognition, and millions of people have been captivated by it.  
The NCAA (National Collegiate Athlete Association) now has programs dedicated to esports that have been added at colleges and universities across the United States. One such institution to add an esports program is Iona University.  
In the 2021-22 school year, Iona's esports program saw success in MAAC (Metro Atlantic Athletic Conference) play. Iona's Rocket League team took home the MAAC championship, while Iona's Overwatch team reached the MAAC final, and Iona's Super Smash Bros Ultimate team reached the semi-final.  
Iona also has teams for Call of Duty, CSGO, Valorant, League of Legends, Fortnite, Madden and FIFA. Most teams compete across three leagues: the MAAC, ECAC, and NACE Starleague.  
NACE and ECAC have multiple divisions that consist mostly of A teams and B teams, with A teams being a school's best with B teams mostly being the second tier of players who cannot crack the A team roster but still need playing time in the case of them being called up to the A team.  
"[The fact] that Iona is able to offer something like this to the student population alongside a bunch of the other sports that we're also known for like basketball, rugby, soccer, I think it's an absolute gem," said sophomore and Super Smash Bros co-captain Jack "BrickEyes" Yioupis.  
Rocket League B team player James "Jasszy" Zerafa said it means a lot to him to "help Iona excel in a new area of sports." 
As for the recent performances of the teams, the Rocket League B team defeated Minnesota State University in a thrilling 7-game series to win the East 8 Conference Championship in the NACE Starleague Varsity Plus league on Nov. 28.  
Game 7 ended up going to overtime when James Zerafa made a long pass to Michael "B1G_MAN_M1KE" Trusso who got a finishing touch in the air to win the series. Zerafa had two hat tricks in winning efforts in games 1 and 4.  
The Rocket League A team advanced to round 16 of the ECAC playoffs via Kentucky on Dec. 3 but had to forfeit the match due to login issues with Epic Games. 
The Super Smash Bros team was eliminated in round 32 of the ECAC Division A playoffs on Dec. 3 by Siena Heights University. In the MAAC, they played against undefeated Quinnipiac University, pushing them to the brink, before Brian "Loftz" Massello dropped 2 consecutive games where he had his opponent down to his last stock. 
Despite the loss, nobody had taken Quinnipiac University this close to a defeat this season, which has raised the confidence of the team to make a run at the MAAC tournament in Atlantic City. Iona's Call of Duty team was also eliminated from the ECAC playoffs in the first round, getting swept by USC Sumter on Dec. 2.