'What Were You Wearing?' showcases importance of awareness about sexual assault
A unique and powerful exhibit, "What Were You Wearing?," was held in Burke Lounge as a collaboration between the Fashion Club, Office of Residential Life, Office of Mission and Ministry and the brand-new GIVE (Gael Interpersonal Violence Education) Program on April 28.  
This event came at the end of a month dedicated to awareness about sexual assault and saw events such as a self-defense class, Denim Day and the first Walk a Mile in Her Shoes event. The "What Were You Wearing?" exhibit consisted of a display of outfits that sexual assault victims recalled wearing at the time of their assault as well as a brief blurb where they anonymously shared their story.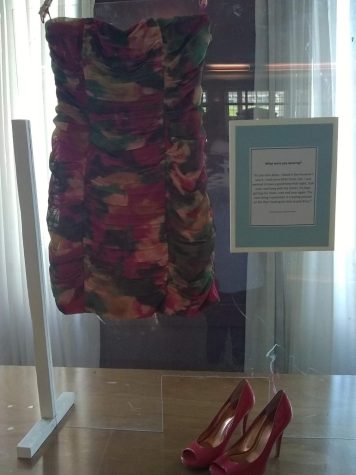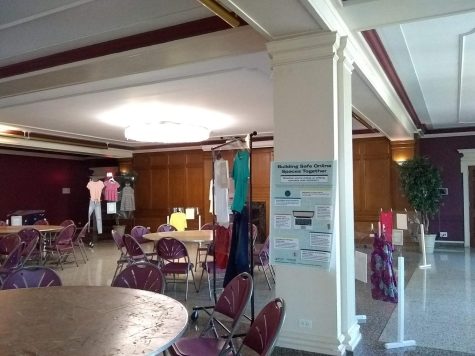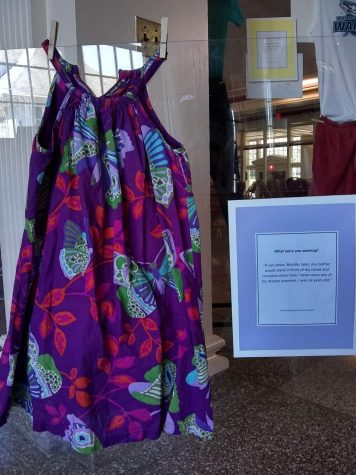 The project director of the GIVE program, Leonora Campbell, reflected on the exhibit.  
"It's about how this can happen to anyone, anywhere, doing anything, whether it's a bathing suit, a five-year old's sundress, or a dress shirt and pants of someone going to work," Campbell said. 
This exhibit is one of the major initiatives of the GIVE Program. It was announced in December 2020 that Iona had been awarded a three-year, $300,000 grant from the Department of Justice's Office on Violence Against Women to "create a campus program to respond, address and prevent issues related to domestic violence, dating violence, sexual assault and stalking." Leonora Campbell said that events such as the "What Were You Wearing?" exhibit are to perform outreach not just to students but to faculty and staff as well, so they know how to connect students to resources. 
For more information about Sexual Assault Awareness Month, please look at https://www.nsvrc.org/. To find out more information about the GIVE Program, please contact Leonora Campbell at [email protected].