Book recs: 'The Seven Husbands of Evelyn Hugo' casts light on mysterious life of Hollywood star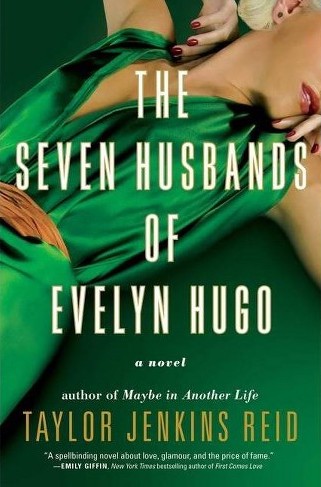 I've read a lot of great books in my lifetime, but "The Seven Husbands of Evelyn Hugo" is a new favorite. I've heard a lot of buzz surrounding this book by Taylor Jenkins Reid, and to be honest it was one of the reasons I put it off for so long, but I finally took the jump and picked it up. 
Rest assured, this book deserves every bit of hype it's picked up in the few years since its release. The story follows a young reporter, Monique, being thrust into the chance to interview recluse, mysterious Evelyn Hugo, a retired Hollywood starlet that made her fame in the golden age of Hollywood. But as our young reporter delves deeper into Evelyn's recount of her history and unfolds the layers of each and every one of Evelyn's interesting, influential former marriages, we begin to wonder just how savvy and ruthless she was willing to go on her rise to the top. Beyond that, there is more to Evelyn's story that meets the eye. There's a reason no one has been able to get an interview in the decades since she retired. Evelyn has truths long since buried that she is finally ready to let come to light, and it promises to have more than just a few dark secrets in store.  
This book was a thrilling, emotional ride from start to finish. Taylor Jenkins Reid sucks you right into the story from the first page. She has an uncanny ability to transport her readers back into the time period she is focusing on and casts the avenues of old Hollywood in glitz and glamour but with an added element of cutthroat competition between up-and-coming movie stars that are willing to do anything to get famous. 
I love a book that casts its characters in something of a middle ground between good and bad. This book certainly delivers on that front. Not only were Evelyn's former husbands unique characters in their own right, but not many of her marriages were love matches. Most of them were strategic alliances meant to propel their careers in the public eye. That said, Evelyn was no saint, she proved she was willing to go to extreme lengths to protect the people she loves-even those that society at the time wouldn't accept of her loving, like an old friend that has grown up in the spotlight with Evelyn side by side.  
Overall, this book met every single one of my expectations for it to be great and I didn't want it to end. I truly felt like I was looking behind the curtain into what old Hollywood looked like and couldn't get enough of all the maneuvering and intrigue. Reid's other books are just as good if not more likely to leave you in a book hangover. Not to mention that Netflix just announced that Evelyn Hugo will be made into a movie, so be on the lookout for more Taylor Jenkins Reid content in the coming months.