Iona celebrates season with Home for the Holidays
The Christmas season is finally upon us. To celebrate, Gaels gathered for the annual Home for the Holidays event. Hosted by the Center for Student Engagement, Office of Mission and Ministry and SLAM, this festive tradition attracted many students.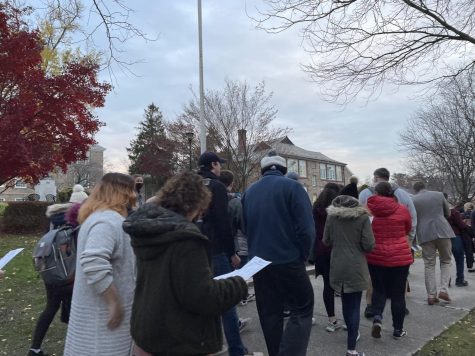 Before embarking to LaPenta School of Business for a potluck dinner, students enjoyed the lighting of the creche. They were treated to light refreshments and a song sheet. Singing carols such as "O Christmas Tree, O Christmas Tree" and "Joy to the World," Gaels paraded, spreading joy to all who passed by. Once at LaPenta, the tree was lit.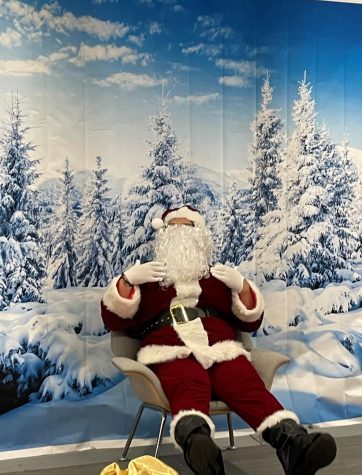 At the business school, Gaels enjoyed a complementary dinner. At each table there were different holiday activities from different parts of the world. For instance, at one table Gaels were able to spin dreidels and learn more about Hanukkah.  
"I had a fun time," freshman Ellie Hankla said.  
Hankla visited a destressing color table, enjoying herself and bonding with her friends.  
"I really like to color as it relaxes me, so it was pretty cool to share," Hankla said.  
Students could also take pictures with Santa, who was able to pay his much-anticipated visit.  
"I am very happy to be back," Santa said. "Despite all of the trials and tribulations of the past year, I am very excited to be back. I hope that everyone has a happy and safe Christmas wherever you go."