Grimaldi at head of Iona's club sports initiative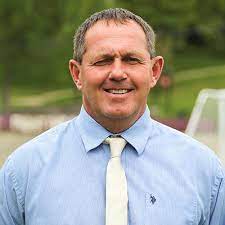 Iona College's recent commitment to creating a complete intramural sports program has gotten underway this fall, led by the school's first director of club sports, Matthew Grimaldi.  
The push to bring club sports to Iona's campus began in May when the recently formed Office of Enrollment Management and Student Affairs brought in Grimaldi to oversee the carrying out of this new initiative. 
Men's and women's club soccer have already started their inaugural seasons this semester and have given interested students their first taste of an expanded intramural scene. Rugby was previously the only club sport offered at Iona, but now Gaels have more options when it comes to the sports they want to pursue.  
Esports is another sport that has gotten increasing collegiate attention over recent years, and Iona will field its first esports club team as they begin their season later this month. 
The program is not going to stop here either, according to Grimaldi in an interview, as men's and women's basketball is slated to start later this year and men's lacrosse is set to kick off in the spring. A softball club as well as a weightlifting program are also in the works. 
Grimaldi has worked in collegiate athletics for his entire career. The St. John's graduate translated his love for sports into a coaching career at first, but he switched to the administrative side of his field when he was hired by Lehigh University.  
The Queens native says that he was drawn in by the professionalism, Catholic education and community at Iona, but that most of all, he was excited for the challenge of building something from the ground up.  
"To hear: 'You're starting a program from scratch on every level,' that appeals to me" Grimaldi said. "I like to build, I like to grow, especially when students are involved." 
Grimaldi believes that students who have a love for certain sports should not have to stop playing them once they get to college. The programs that he is creating seek to make sports accessible to anyone who wants to engage in them.  
Club sports offer a balance for students who have a desire to play the games they love and who miss the competition, but still need to be able to maintain their GPAs and participate in other social activities, according to Grimaldi.  
The director made it known how integral the players are to this whole process. He praised the work of players to recruit and petition for these teams to get them off the ground running. 
Grimaldi has also heralded the college itself for the support that they have given to the program. He credited the program's early success to the administration's help as well as other more specific staff, such as Anthony Scacia in IT for his help with the esports program.  
"Whether it's students, faculty or staff, it's all about people," Grimaldi said. "Great leadership 
and good people help programs and initiatives like this grow."