A Tribute to All the Loves in our Head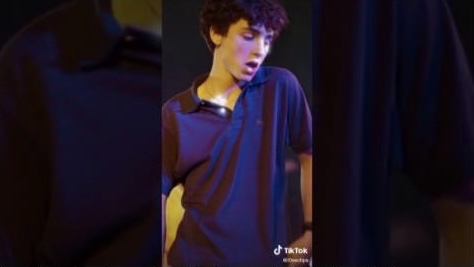 February 14th is upon us once again, with many of us spending the day at home scrolling through various social media sites or streaming our favorite comfort show. With traditional romance seeming to be fleeting in a pandemic, a generation of college students are currently wondering if these are meant to be the best days of our lives. In a time of great uncertainties, many turned to fictional and celebrity crushes to get themselves through these dark times. Here are some crushes who made quarantine a more tolerable experience.    
Timothee Chalamet  
One of the most prominent rising stars in Hollywood today, Timothee Chalamet was supposed to have one of his biggest years yet. His upcoming projects, Dune, The French Dispatch and the untiled Bob Dylan biopic, were all affected by COVID-19, with only his SNL appearance added to his filmography. Despite this, Timmy became a pop culture phenomenon when a clip from Call Me By Name was paired with Melanie Martinez's "Playdate."  
Though the clip itself is 21 seconds long, it has become as famous as Timmy's actual films, being viewed millions of times and creating parodies. For a brief moment, we are transported to the dancefloor, something that has become foreign, where we don't have to worry about social distancing or if we have adequate masks, and we are just dancing with Timmy.   
Harry Styles  
The beloved former One Directione member has been in the hearts of many in the past decade, from his days competing on "The X Factor" to fronting the cover of Vogue. The "Watermelon Sugar" singer turned 27 on February 1st with his fans baking birthday cakes and other tasty treats, trying to keep warm through the snowstorm. Others chose to stream his newest album Fine Line, sharing their favorite memories of not being able to attend 'Love On Tour,' but having fun regardless in their bedrooms or dorms dancing away to "Sunflower, Vol. 6."  
Zendaya   
This Emmy–awarded actress has been shaking it up since her Disney days. Coleman has been busy these past few years playing MJ in the Marvel Cinematic Universe, singing alongside fellow Disney star Zac Efron in "The Greatest Showman," playing Rue in 'Euphoria' and more recently as Marie in "Malcolm and Marie." When she isn't being a fashion icon and inspiring girls to become more confident, she is raising awareness to social issues through her social media accounts.  
To All the Anime Boys I've Loved Before  
Honestly, an entire article could be filled with all the submissions about Iona's favorite two–dimensional fellows. From all the sports animes, to childhood classics, to whatever was available on Crunchyroll, there were so many contenders that it would have not been fair to name just a few.  
With Valentine's day on the horizon and quality dates seeming just out of our reach, it's nice to have our mental loves to get us through it all.