Black-owned businesses to support in New Rochelle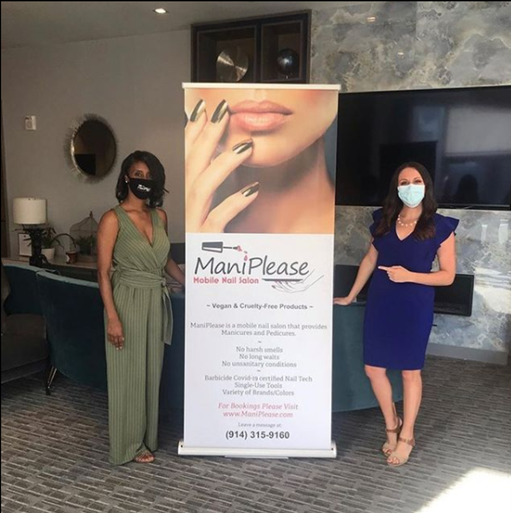 As the coronavirus pandemic rages on, many small businesses are struggling to stay afloat. For Black-owned businesses in particular, this hardship is even more difficult. According to CNBC, from February to April of 2020, Black-owned businesses declined by 41% while white-owned businesses declined by 17%. Following the murder of George Floyd and the ensuing BLM protests, many Black-owned businesses saw an increase in customers. However, the upsurge of support has since faded. Supporting Black-owned businesses should be a year-long effort, and there is no better time to remind people of this fact than in the middle of Black History Month. If you are looking for a way to support the Black community but don't know where to begin, it is easy to start local right here in New Rochelle. Here are some businesses to patronize throughout the month of February and beyond. 
Alvin & Friends (914-654-6549) – Located at 14 Memorial Highway, just a two-minute walk from the Metro-North train station, Alvin & Friends is one of the most well-reviewed restaurants in Westchester. Co.Founded by Alvin and Gwen Clayton, the restaurant offers a combination of both Southern and Caribbean cuisine. Alvin & Friends is known for its welcoming atmosphere, elegantly designed setting and lavish parties, but the pandemic posed a major challenge to the Claytons' typical fine-dining business model. After adapting the menu to offer takeout options, Alvin & Friends is relying on the support of the New Rochelle community to survive until the next party can be held. 
Bella Glo Beauty Spa (914-235-4561) – Co-founded by Saye Konah and Tandrie Jones, Bella Glo Beauty Spa can be found at 570 North Avenue. The business offers plenty of beauty services for individuals of all ages, including hairstyling, make-up and men's grooming. They also prioritize skincare, offering hydrating products that will enhance tone and texture. The staff is dedicated to providing excellent customer service while staying COVID-safe.  
Jolo's Kitchen (914-355-2527) – Marc A. Moise (Jolo) was born in Haiti but moved to New York at the age of 14. He envisioned creating a way to share Rastafarian cuisine – which uses fresh vegetables and other vegan ingredients – here in Westchester county, and thus Jolo's Kitchen was born in 2008. The menu offers a wide array of Caribbean food for lunch and dinner, as well as a juice bar. Jolo's is located at 412 North Avenue and offers dine-in and curbside pickup. 
ManiPlease Mobile Nail Salon (914-315-9160) – Sharice Pegram, a New Rochelle resident, founded ManiPlease Mobile Nail Salon as a mom looking for a way to get manicures and pedicures while busy with a newborn. ManiPlease's licensed technicians can come to a client's home, office or other event. Based in New Rochelle at 547 North Avenue, ManiPlease also serves all of New York City and Westchester County. Their polish is vegan and animal-cruelty free, and all technicians are equipped with protective gear to ensure safety. 
Pepe's Place (914-632-7373) – Pepe Manigault started his restaurant to bring quality seafood to New Rochelle. Found at 560 North Avenue, Pepe's Place has a diverse menu of multicultural cuisine, ranging from a Moroccan lamb dish to the popular Buffalo shrimp platter. The mac and cheese and the cheesecake are two other favorites for diners. Customer service is a top priority for Manigault, and he strives to make eating at Pepe's Place a friendly experience for everyone. Takeout and delivery options are currently available. 
Sweet Potatoes Restaurant (914-654-0500) – Located at 393 North Avenue, Sweet Potatoes was co-founded by two men with a passion for soul food. Sean Eggleston, born in the Carolinas, and Chad Cooper, a New Rochelle native, turned their passions into a restaurant that offers quality Southern dishes such as chicken and waffles, shrimp and mac and cheese. Sweet Potatoes offers both takeout and delivery. 
If you are looking for even more local Black-owned businesses to support, be sure to visit ALLTHNGSBLCK.com. Janay Moss launched this thorough database in the summer of 2020 to compile a list of Black-owned businesses in Westchester and the NYC Metro area. The directory is broken down into categories such as service, beauty, shopping, food/drink, fun and barbers. Furthermore, if you have a favorite Black-owned business that is not listed, there is a submission section.