Iona adds Lucy Gunton-Jones to athletics
Iona College announced  that Lucy Gunton-Jones was named Assistant AD/Facilities & Operations for Iona Athletics on Oct. 27. 
Gunton-Jones joins the Gaels from Long Island University in Brooklyn, a much smaller campus with fewer facilities that are more close-knit. The difference between the two is quite large, but Gunton-Jones' experience with having limited space helped her become better at her job as she ensured each team was accommodated for, she said via phone. 
Gunton-Jones shared that working at Iona will be much easier for her because of the amount of room here. She won't have to figure out when a team is going into the locker room because of the amount of locker rooms the Gaels have. 
"For example, because each team has their own locker room," Gunton-Jones said. "I was working with a school where we had, at one point, 16 women's teams sharing one locker room." 
The former LIU Athletic Operations and Facilities Coordinator hopes to be able to work with the teams to provide better communications throughout athletics and help take a good bit of the outside stress off their shoulders to help them better do their jobs as coaches.  
"As a coach, you just want to coach the game," Gunton-Jones said. "Any external pressure that I can take away is what I would want to." 
Gunton-Jones hopes to help upgrade the facilities even more than they have been so far. 
"I'm just excited to be here, it's a new challenge," Gunton-Jones said. "I'm just excited to see that everyone get back playing because I know it's been hard for the athletes, like not being able to play. Whatever I can do to help guarantee things go ahead is what we're planning to do." 
About the Writer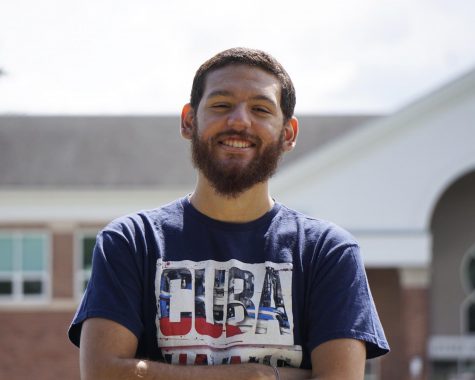 Matthew Chaves, Sports Editor
Contact email: [email protected]

My name is Matthew Chaves. I'm a journalism major in the class of 2021 and the sports editor for the Ionian....