Making the most of winter break
With the second wave of COVID-19 hitting the world as hard as the first one, winter break trips seem unlikely and even impossible. This semester has been particularly stressful for students and you might not know what to do with all the free time you will have for the next two months. Keep reading to get an idea of some activities to keep your brain occupied during the break!  
Arts and Crafts: Art is one of the easiest and cheapest ways to keep yourself busy and stress free. If the supplies at Walmart or Michael's are out of your price range, even Dollar Tree has started to carry supplies like canvases, different types of paint, pencils, brushes and even paint palettes. They also carry various kinds of yarn if you want to pick up knitting or crocheting. There are videos all over TikTok and YouTube teaching newcomers the basics of any craft you want to learn. Once you get the hang of it, you can even sell your art or make personalized gifts for your loved ones!  
 Learn to cook or bake: Making food is a good way to bring people together. There are tons of recipes on websites like Pinterest, TikTok and YouTube that take you through the steps slowly.  
Catch up on your favorites: Many of us didn't have time during the semester to watch our favorite YouTubers or television series. If you need recommendations, check out previous reviews by The Ionian writers about what they loved during the semester.   
Exercise: We all said we would be more active during quarantine but most of us weren't, so here's the perfect opportunity to change the term "summer body" into "winter body" and focus on yourself. If the idea of gyms or working out in public makes you anxious, try an activity like yoga, which you can do in your own room or home!  
Get rid of things you don't need: If your room is overflowing with clothes and items that you no longer have any use for, you can take this time to go through your belongings and get rid of them. You can search online to find places near you that are now taking donations. If you can't find any, you can pack the items in boxes or space-saving bags until you can find the right organization.   
Take a winter class: Don't close the article! Let me sell you on this: You don't have to take a traditional class. You can sign up for a creative writing class or another class that you might find entertaining or enjoyable. You can even find a friend to take it with you.   
No matter which of these options you choose (if any), make sure to take time for yourself and catch up on your sleep. You don't always have to keep yourself busy because sometimes it is just as important to engage in self-care and self-love. You can spend time with the people you love through FaceTime or Zoom if you want to social-distance and keep safe! Have fun and enjoy your winter break!  
About the Writer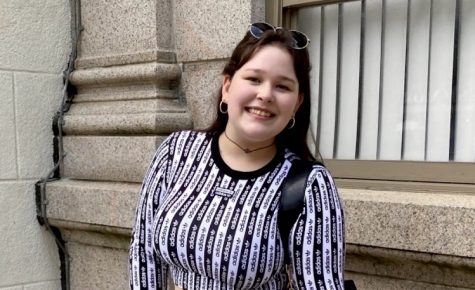 Ciara Serpa, Advertising Manager
Contact email: [email protected]

I'm Ciara Serpa! I'm a senior double majoring in finance and information systems and I'm the advertising...