Student-Athlete Advisory Committee to host fundraiser, add new diversity role
Iona's Student-Athlete Advisory Committee is planning to host their fifth annual Lift-O-Ween fundraiser and announced junior Francis Acolitse as their first ever diversity inclusion chair. 
Student–athletes will be working with strength and conditioning staff to raise money for the Gullotta House, a nonprofit organization that provides food vouchers, scholarships and other forms of aid for residents of Westchester County. 
The fundraiser has been a big help to the Gullotta House in the past, with the event raising over $2,000 in both 2018 and 2019. 
Student-athletes will be dressing up in their favorite Halloween costumes to be in the holiday spirit while social distancing. Head Strength and Conditioning Coach Kelly Shaver will be leading the student-athletes as they go on social media and engage with other Gaels to help support the Gullotta House.  
The Iona SAAC has been working hard throughout this semester and the summer, helping the women's soccer team host a food drive in New Rochelle in July, launching their voter registration initiative in the early fall and working with the Metro Atlantic Athletic Conference SAAC to raise awareness for Black Lives Matter with the MAAC United for Justice campaign. They look to be more inclusive with their new diversity inclusion chair. 
"Our student-athlete advisory committee has been focusing on improving our Iona athletics community both on and off the playing surface," Iona SAAC president and volleyball senior Jamie Smith said at the Iona Virtual Meet the Coaches. "Our committee is in the process of creating a diversity inclusion subcommittee, which will allow us to bring awareness to racial injustices and promote positive social change." 
The addition of the diversity inclusion chair comes after the major Black Lives Matter movement that spread across the nation, which has affected not only the athletic side of Iona but the academic side as well. This effect was most evident on Sept. 8 during the Scholar Strike, when much of Iona's faculty either cancelled class or used class time to discuss the impact that Black people have had in their area of study. 
"As a community, we must strive to strengthen our work for social justice and racial equity," Iona College's Twitter account tweeted on Sept. 8. "We encourage our facility to participate in this movement by engaging their students in the many issues that perpetuate social inequalities and unrest." 
About the Writer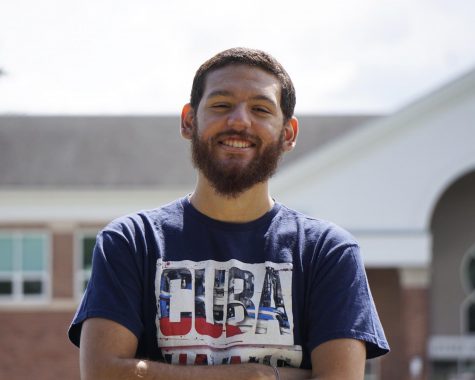 Matthew Chaves, Sports Editor
Contact email: [email protected]

My name is Matthew Chaves. I'm a journalism major in the class of 2021 and the sports editor for the Ionian....