'Elite' returns with dramatic, confusing new season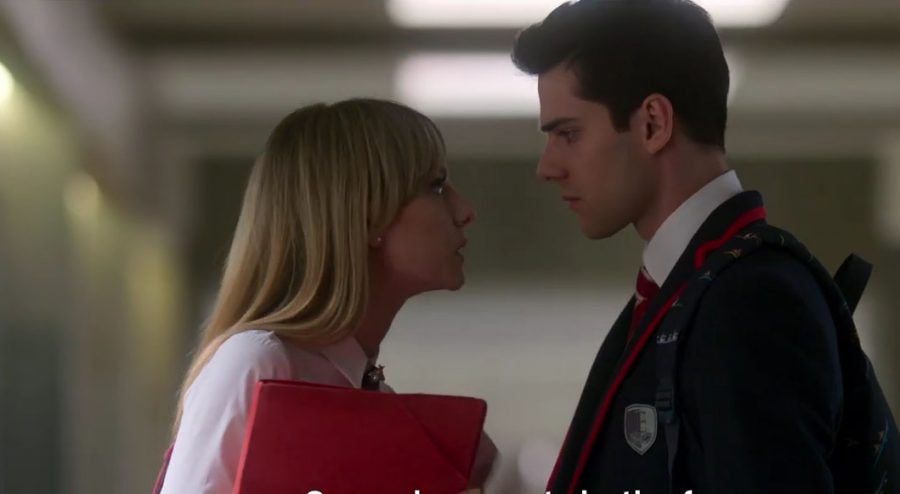 Ciara Serper, Advertising Manager
September 19, 2019
For fans of the hit Netflix show "Élite," their long wait for a new season came to an end on Sept. 6. The first season dealt with the aftermath of a local public school collapse, leaving three lower-class friends, Samuel, Nadia and Christian to transfer into a school attended by children of Spain's most elite.
After being left with a major character death last year, fans were anxious to see if the killer would be caught. The writers decided to prolong this while introducing the disappearance of Samuel, one of the main characters. This seemed like an unnecessary filler in my opinion and didn't do much for my enjoyment of the show. I also wasn't pleased with Christian being absent this season, since his humor and candidness is what makes the show so watchable.
They also furthered the personal relationships by inciting a friendship between two unlikely characters, Lu and Omar. I actually enjoyed this plot and thought it brought out new aspects in Lu by reminding her that rich friends aren't everything. It was also interesting to see Lu and Omar get along when Omar's sister is Lu's worst enemy.
This season also brought in three new characters: Rebeka, the daughter of a female drug lord, Valerio, Lu's delinquent half-brother and Cayetana, a lower-income girl who hides her status and steals from her employers to continue pretending to be rich. This last addition didn't really live up to my expectations but was entertaining nonetheless.
Rebeka proved to be my new favorite character, and not because she looks so much like Nairobi from "Money Heist." She served as an almost unbiased character this season, only wanting the best for her new friends and actually showing that she cared for Samuel despite him not reciprocating the same feelings.