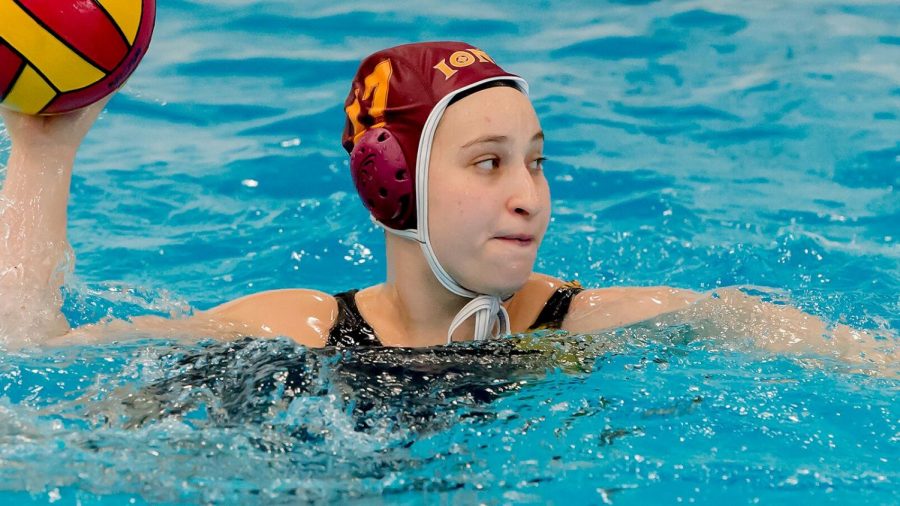 Photo from ICGaels.com
After a shaky 1-7 start to the season, the women's water polo team willed their way to a 16-17 record over the remainder of the season, including wins against Villanova, Siena, and Salem. Seven of the 17 players on this season's roster are freshmen, so a rough start was neither surprising nor concerning for the team.
Three Gaels on the team earned All-MAAC status at the end of the regular season. Sophomore Jordan Van Reeken, who led the Gaels with 72 goals this season, took home All-MAAC First Team honors, the first of her career. Freshman Jillian Schultz and redshirt junior Jordin Hale were named to the All-MAAC second team.
Hale was a major factor for the Gaels this season. She posted a .484 save percentage at the goalie position. She also recorded double-digit saves 12 times. Another important player for Iona was Van Reeken, who led all offensive players with 71 steals, along with scoring multiple goals in 13 different games.
The Gaels' 16-17 record was an improvement from last year's record of 13-23. A majority of the players on the team are freshmen and sophomores, so this young squad still has plenty of time to improve their chemistry and hone their skills.
The team finished third place in the MAAC Tournament on April 28. They played Marist again in the first round of the MAAC Championship on April 17, losing 3-14, but the Gaels then bounced back to secure third place by beating Virginia Military Institute 10-4 the next day.