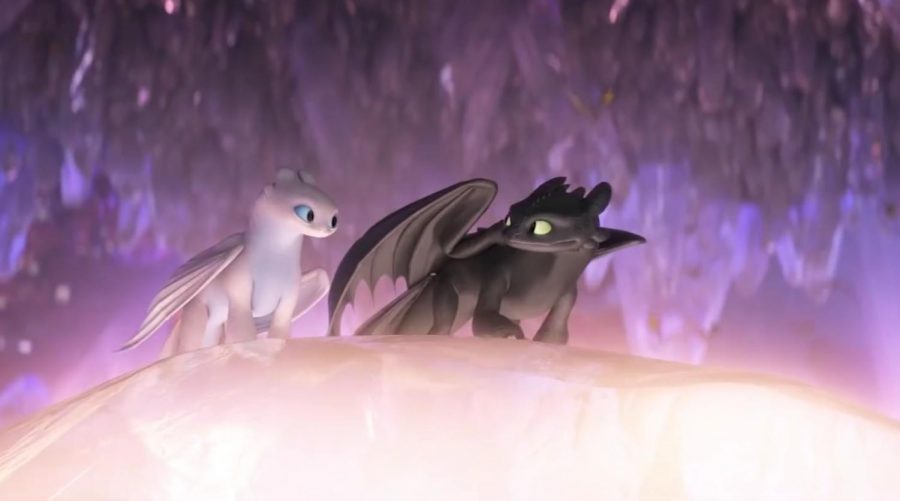 OFFICIAL HOW TO TRAIN YOUR DRAGON: THE HIDDEN WORLD TRAILER
It is time to say goodbye to the "How to Train Your Dragon" franchise as it lands with the third and final film in the series, "How to Train Your Dragon: The Hidden World." During the nine years between "How to Train Your Dragon" and this final film, DreamWorks Animation has gone through its own changes. While the new film is a beautiful spectacle, one may argue that DreamWorks may be trying to just make a quick buck.
Regardless, "How to Train Your Dragon: The Hidden World" shows that the series only continues to soar and will have people loving it for years to come. This time around, Hiccup (once again voiced by Jay Baruchel) is trying to find his place as the leader of Berk. His people have fully embraced life with dragons, but this new lifestyle has made Berk a target.
Despite Hiccup's efforts to spread the message of peace, dragons and people are still not getting along. Hiccup then proposes that the residents of Berk should pick up and leave in search of a hidden, magical land. Of course, this move becomes a problem when a fearsome group of dragon trappers arrive and threaten to kill Hiccup's dragon, Toothless.
At the center of the film are the themes of letting go and growing up. They are shown expertly through the eyes of Hiccup and the evil dragon hunter, Grimmel. Hiccup has forged a unique friendship between himself and Toothless, and is not willing to let it go. He tried to create a utopia where humans and dragons could live in harmony as a last-ditch effort to keep his best friend at his side.
This draws the attention of many nefarious types of bad guys including Grimmel, voiced by F. Murray Abraham, who has his sights set on Toothless. Grimmel's refusal to grow up and become peaceful leads the film into a well-executed climax.
Despite the two core themes, the plot is rather simple. It strikes an interesting tonal balance between comedy and fantasy, but it runs a little bit too long. That said, the heavy run-time allows DreamWorks to show off the unbelievably stunning animation. The animators painstakingly created beautiful landscapes with light, shadow, water, sunsets and fire.
Through its ridiculous and pointless comedy, "The Hidden World" brings it home with a classic kind of message about growing up and learning to stand on your own. The finale to the franchise will say goodbye as it flies away with your heart. "How to Train Your Dragon: The Hidden World" is currently playing in theaters.