What is the 'influencer effect'?
When one hears the term "influencer," many names and faces may come to mind. Influencer culture has skyrocketed over the past few years, causing companies to transition from using traditional celebrities to target audiences to using young influencers to target audiences. But what is the influencer effect? What makes these people so popular?  
Firstly, what is an influencer? An influencer is described as someone who simply has influence, authority over or even the trust of a certain group of people. That isn't a specific definition, and many people find themselves questioning what exactly made today's influencers famous. Many of today's influencers got attention for making videos of themselves dancing or lip syncing to songs on TikTok, but what makes them different from the millions of other people doing the same? 
Baby Ariel has over 9 million followers on Instagram and over 35 million followers on TikTok. Her influencer origins began on the app Musical.ly and only grew as she moved to TikTok. At 20 years old, the fame garnered from her TikTok videos have led to Ariel being featured in acting roles on Disney Channel and Nickelodeon.  
Spencer X has 1 million followers on Instagram and over 51 million followers on TikTok. The influencer rose to stardom for his beatboxing videos on Instagram. He was eventually able to transition into being a professional beat boxer after receiving a sponsorship from Monster Energy.  
Dixie D'Amelio is a 19-year-old influencer who has over 23 million followers on Instagram and over 49 million followers on TikTok – the platform where she rose to fame for a variety of singing and dancing videos. Since the growth of her popularity in 2019 and 2020, D'Amelio has since moved on to trying to launch her music career.  
An influencer whose popularity has skyrocketed the most over the past year is Charli D'Amelio, the younger sister of Dixie. At only 16 years old, D'Amelio has over 38 million followers on Instagram and 109 million followers on TikTok – the platform where she rose to fame for her dancing videos. D'Amelio's fame came into full effect with her recent partnership with Dunkin'. What started as D'Amelio telling her fans about her favorite non-menu drink to ask for at Dunkin' has resulted in the business putting D'Amelio's drink on the menu, making her a spokesperson and opening a competition for other people to try to get their favorite non-menu drink on Dunkin's menus. If you find yourself in a Dunkin' soon, don't forget to ask for the Charli cold foam.  
What do all of these influencers have in common? TikTok. The social media app has proven to be a lucrative incubator for this next round of celebrities. This new graduating class of TikTok influencers don't even align themselves to a specific industry, they've just gotten their fame by doing what everyone else does. Is there a science to it? Do you have to look a certain way to be the next influencer? The answers to these questions are unclear since these new influencers are shaking up the game and redefining what it means to be a celebrity.   
About the Writer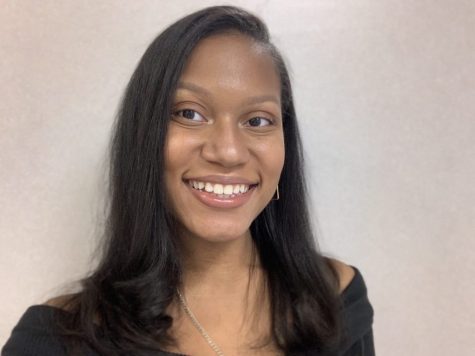 Aliyah Rodriguez, Features & Lifestyle Editor
Contact email: [email protected]

Hey! I'm Aliyah Rodriguez. I'm in the class of 2021 and a double major in english and MSC with a concentration...