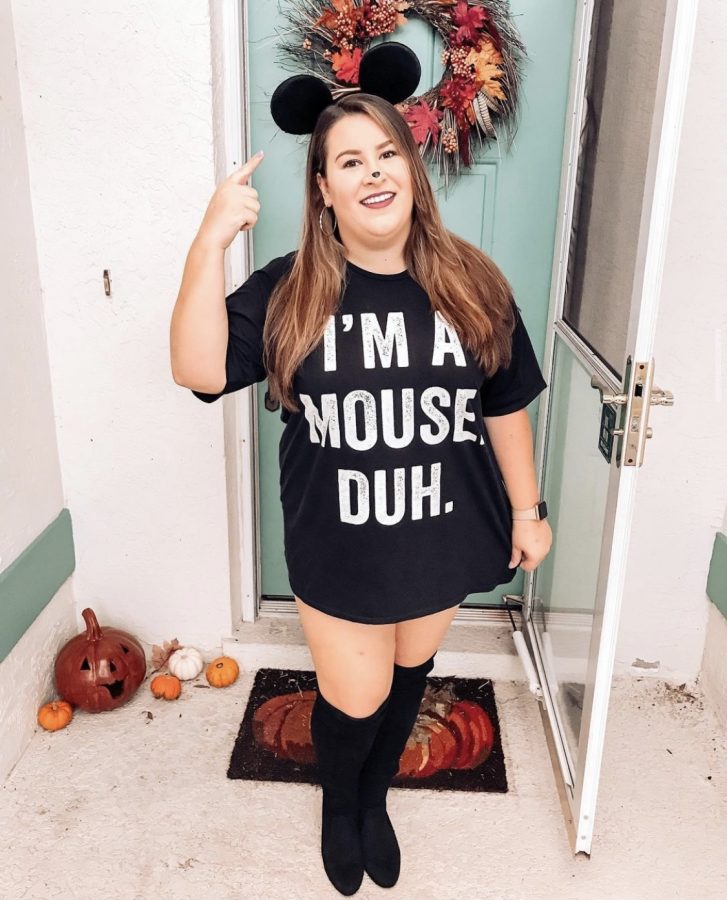 Halloween is almost here and for all of those college students out there who wait until the last minute to do everything, you're probably scrambling to figure out what to throw together for a last-minute Halloween costume. There's no need to stress; while Halloween might look a tad different this year, a low-key costume that you can wear at home might be all you need. There's no shortage of what you can do with a cardboard box, markers, quick-thinking and a little imagination.  Just consider some of these last-minute D-I-Y- costume ideas that are quick, easy and won't cost you a fortune.  
A black cat: It seems like everyone's wardrobes consists of mostly black clothing these days. Black clothes are versatile, and this classic cat costume only requires an all-black outfit and a small pair of ears that are roughly six dollars at CVS, or you can make them yourself with paper and cardboard.  
Superman/ Clark Kent: For this costume, all you need is a shirt with Superman's logo on it.  The Superman shirt can be layered under a plain white button-down and slacks to give you the signature Clark Kent business look. Don't forget your pair of glasses!  
Pantone Color Swatch: If you have a couple items of the same color in your closet, why not turn that into the easiest Halloween costume ever by printing out a Pantone swatch frame and taping it to your shirt. 
Crazy Cat Lady: This might be your most comfortable Halloween costume ever. Put on a robe over your pajamas  and snuggle up to a stuffed toy cat. Then for more details add slippers, a coffee mug and disheveled hair curlers.    
The Brawny Man: If you have a lot of red flannel lying around, you're already halfway there. All you need is to pick up a package of Brawny paper towels and put on a pair of blue jeans.  
Rosie the Riveter: You can do it!  This one is super easy because you probably own everything you need already. Wear a dark denim shirt, jeans and a red bandana tied around your head. It's just that simple!  
M&M's: This costume idea is always super fun, especially when  you do it with a group of  friends. Just buy a solid colored shirt that's either blue, orange, green, yellow or red – or all if you're doing it with friends – then just use some fabric paint to paint the letter "M" on the front. If you don't like the idea of paint, just cut an "M" out of a white construction paper and glue it on. 
With easy costumes like these, you can have a safe and festive evening right at home.