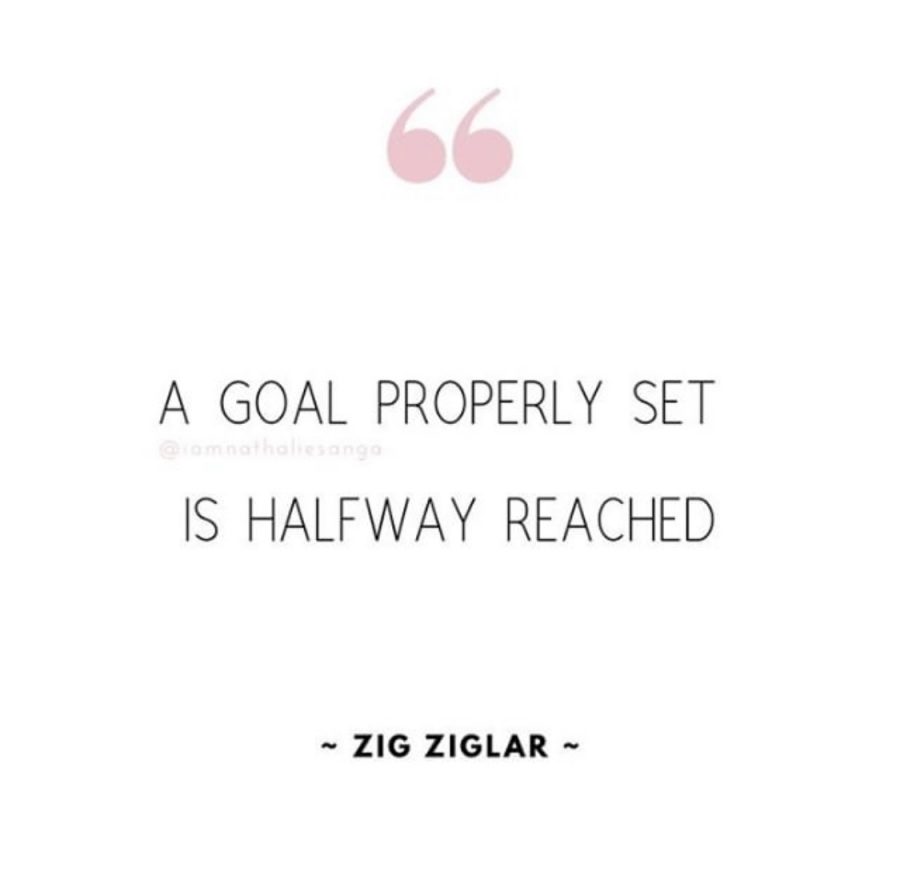 Students often strive to set goals in the beginning of the semester in order to get a fresh start. We sometimes underestimate how long it takes to kick a bad habit or adopt a good one. It can be tricky to hold yourself to these goals throughout the term as you slowly begin to burn out from the semester, but it's not impossible. There are many ways to work on self-improvement and setting specific goals for personal growth, and this is a surefire way to be successful. Here are just a few tips and tricks for setting goals this semester.  
Firstly, it's all about keeping yourself motivated to follow through on your plans. When you set goals for yourself, it is important that they motivate you. You have to make sure they're important to you and that there is value in achieving them. If you have little interest in the outcome, or they are irrelevant to who you want to be in the future, then the chances of you putting in the effort are slim. Setting goals can sometimes feel like a daunting task and that's why it's helpful to a write them down almost like a guide.  
Junior Natalie Kaizer finds it difficult to accomplish her goals sometimes but feels that it's important to have them regardless.   
"It's hard for me to finish any of my goals. I end up with far too many, leaving little time to actually develop them," Kaizer said.  "Yet I think goals are extremely important as they motivate you to change and give you the willpower to make it happen." 
The second thing to keep in mind about goal setting is that it helps you take control of your life in a positive way. Setting goals helps mentally propel us toward our future self while keeping us firmly planted in who we are. Sometimes life becomes difficult and we don't know what we want. Setting a goal is a great way to articulate what you're not happy with and how you want to change it. It helps people with their true purpose and creates joy in their lives. We set goals not just for our health, but because we want to become be a better version of ourselves.  
Sophomore Allison Dumlao shared similar sentiments about how goals can create good things in our lives.  
"It's easy to feel helpless when nothing is going right and everyone reacts in different ways, but sometimes it just helps to plan ahead and look towards the future," Dumlao said. "This year in school I'm focusing on my major and that's what's important to me."  
Lastly, be realistic. All the self-improvement ideas in the world won't be helpful if you have no reasoning behind them; setting goals helps you look inward on yourself and gives you an idea of what you can change. For example, acquire a new skill, upgrade your attitude or slow down on nighttime snacks. For a goal to be achievable it also must be grounded in reality and something you can actually change. Creating a goal allows us to challenge ourselves to be better.  
Every goal is important, whether it's deciding to have a healthier lifestyle, spending more time with your siblings or working harder in class. It allows you to make some areas of weakness stronger, but also aids you in bettering yourself and making the right choices for the future. By working on these things, many of us here at Iona can move towards who we want to be in life.